The Water-soluble Vitamins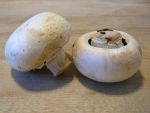 Vitamin B1 (thiamin) is produced in fungi, bacteria and plants. It can be found in most unprocessed foods because it's involved in photosynthesis and respiration. It's found in the highest amounts in whole grains, yeast, nuts, sunflower seeds, pork and liver. In the grains it's found mostly in the outer layer, which is why wheat bran is especially high in thiamin and polished rice is especially low. In many parts of the world thiamin is added back into processed foods like white rice in order to compensate for losses due to processing.
Deficiencies in the diet can cause a disease called beriberi, which affects the nervous system. Symptoms can include pain in the limbs, paralysis due to nerve damage, and even heart failure.
Thiamin (as TDP) is used by enzymes to transfer ketone groups (C=O) from one molecule to another. It works with enzymes as a prosthetic group. This means it's permanently attached to the enzyme.
---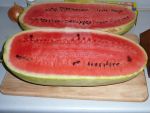 Vitamin B2 (riboflavin) is made in bacteria, fungi, plants and some animals. It's found in a wide variety of foods, usually bound to a protein as part of the FAD molecule, because FAD is a prosthetic group for many enzymes. Yeast, liver, eggs and wheat bran are all good sources of riboflavin.
Riboflavin works by using its three-ring structure to oxidize (remove electrons from) other molecules. It can remove up to two electrons from other molecules before it becomes fully reduced.
---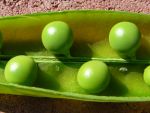 Vitamin B3 (niacin) has two active forms called nicotinic acid and nicotinamide. Only plants and some microorganisms produce the ring structure that's common to both forms of niacin. Nicotinamide is incorporated into the energy carrier molecule called NAD, which is how we consume most of this form of niacin.
Plants mostly synthesize nicotinic acid, but it's often difficult to digest because it tends to bind to other molecules. Deficiencies can result in some diets. Pellagra is the disease associated with niacin deficiencies, and it has many symptoms, including skin lesions, diarrhea, insomnia and dementia. To avoid pellagra some grains and breakfast cereals have been fortified with nicotinic acid.
Nicotinic acid is able to reduce cholesterol levels, and is sometimes given as a supplement for this purpose. This is something that the nicotinamide vitamer of niacin can't do.
---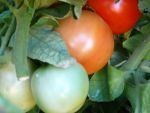 Vitamin B5 (pantothenic acid) is unique as the only vitamin that doesn't contain an active area that changes its structure during the enzymatic reactions in which it takes part. It's a static substructure within the coenzyme A molecule, which plays an essential role in many enzymatic reactions.
Good sources of pantothenic acid include tomatoes, broccoli, potatoes and whole grains. It's widely available in many foods, so deficiencies are rare. When they do take place, they manifest themselves in a wide range of common symptoms. There's no specific disease (like scurvey with vitamin C) that has been tied specifically to vitamin B5, since coenzyme A is fundamental to so many biological processes.
---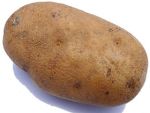 Vitamin B6 (pyridoxine) assists enzymes in many biological processes through its ability to transfer nitrogen atoms (as amine groups) from one molecule to another. This vitamin comes in six forms. Plants create pyridoxine, but pyridoxal phosphate is the most active form in people.
Many foods contain some vitamin B6, but meat, bananas and potatoes are especially high. Vitamin B6 is the most potentially toxic of the water soluble vitamins, but it's difficult to consume too much of it unless you are taking too many vitamin B6 supplements. Toxic levels can lead to conditions like nerve damage and skin lesions.
---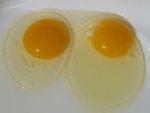 Vitamin B7 (biotin) is present in a lot of foods, but in relatively small concentrations compared to the other B vitamins. It's often bound to protein when consumed, and must be separated from the protein before it can be used. Egg yolks, liver, nuts and legumes are all good sources of biotin.
Biotin transfers carbon atoms from one molecule to another in the form of carboxyl (COOH) groups. It works as a prosthetic group, meaning it stays permanently bound to its enzyme.
---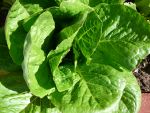 Vitamin B9 (folic acid) isn't active until it's converted into one of several folate forms. The most biologically active form is called tetrahydrofolate (THF). Plants and people can convert folic acid into the folates, but people can't create folic acid from scratch. Avocado and leafy greens are both great sources of B9.
THF transfers single-carbon groups like formate HCOO-), form-aldehyde (OCH2) and methyl (CH3) groups from one molecule to another. These transfers are a necessary part of many processes, including DNA synthesis. If new DNA can't be produced, cells post-pone division. This can result in many health problems, most notably a disease called pernicious anemia.
---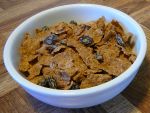 Vitamin B12 (cobalamin) isn't produced by most plants, since they don't need it. Animals need it, but they can't make it on their own. Bacteria is the form of life that synthesizes most vitamin B12 from scratch. It enters our foodchain through the intestines of ruminant animals like cows and sheep. For this reason plants are not a dietary source of vitamin B12. All of the sources are animal-based foods like meat, fish, eggs and dairy. The exception is fortified plant-based foods like breakfast cereals.
Vitamin B12 works with vitamin B9 by transfering methyl groups from B9 to other molecules. Without B12's help, one form of B9 (N5-methyl-THF) can't be reused. A shortage of B12 will cause a shortage of B9, so pernicious anemia can be caused by a lack of either vitamin.
---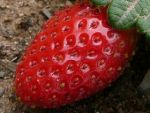 Vitamin C (ascorbic acid) can be found in a variety of plant-based foods, but some of the best sources include citrus, brussels sprouts and strawberries. Vitamin C can be destroyed by heat and diffuses into surrounding water during preparation, so foods are highest in vitamin C content when they're unprocessed.
Vitamin C makes a living by donating one or two electrons to other molecules. It's an antioxidant when it transfers electrons to free radicals, which neutralizes them. It can also transfer electrons to vitamin E, effectively recycling it. Vitamin C donates its electrons to a process that synthesizes collagen. Collagen is a connective molecule that holds the tissues of the body together. A deficiency of vitamin C can result in a shortage of collagen, which is a disease called scurvy.